IN MEMORIAM: NEELAM MISTRY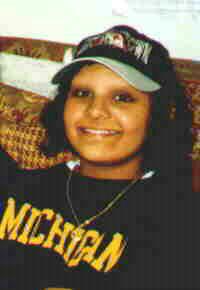 On December 28, 2000, the staff of WBLD was stunned and saddened by the sudden death of former staff member Neelam Mistry. She was 21 years old and had been a DJ on WBLD from 1995 until June of 1997, when she graduated from West Bloomfield High School.
To say that Neelam will be missed is a gross understatement. Neelam was so quick to smile, so cheerful, so incredibly bright and vibrant, that it is difficult to believe that she is no longer with us. Those what were touched by her tragically brief life will never forget what a warm, kind, wonderful human being she was, and Neelam will always be remembered by those who loved her and were fortunate enough to have known her.
The staff of WBLD offers deepest condolences to Neelam's family and friends.
---
Do not stand at my grave and weep.
I am not there -- I do not sleep.
I am a thousand winds that blow.
I am a diamond glint on snow.
When you wake in the morning, hush
I am the swift uplifting rush
of quiet birds in the circling flight.
I am the soft starlight of night.
Do not stand at my grave and weep.
I am not there.
I do not sleep.
--Author unknown