Here are some of the pictures from the 2003 radio-a-thon!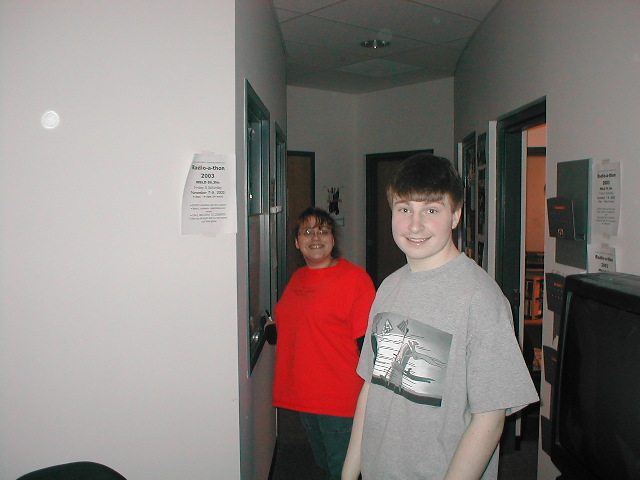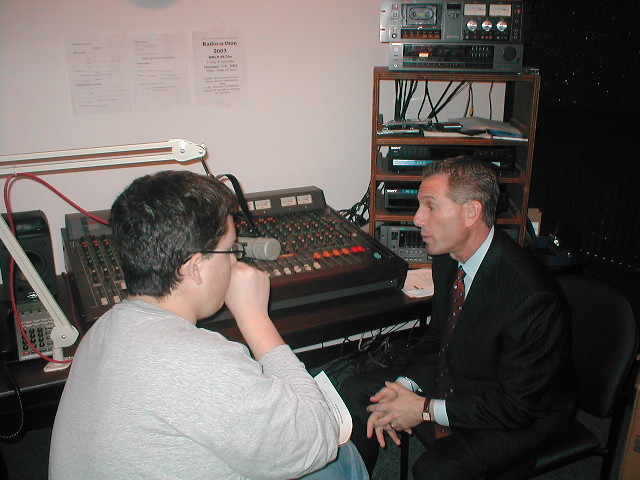 DJ Val and BB before the sleep deprivation; Matt Moss interviews Channel 7's Don Shane.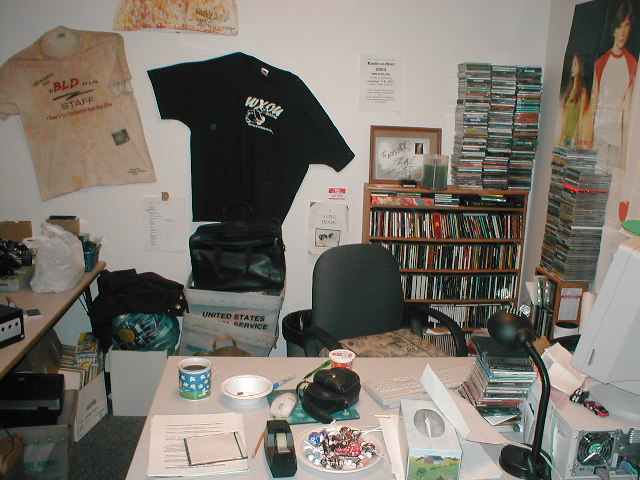 Don Shane and Matt Moss; Mr. Townley's office (Radio-a-thon central) at the start of the craziness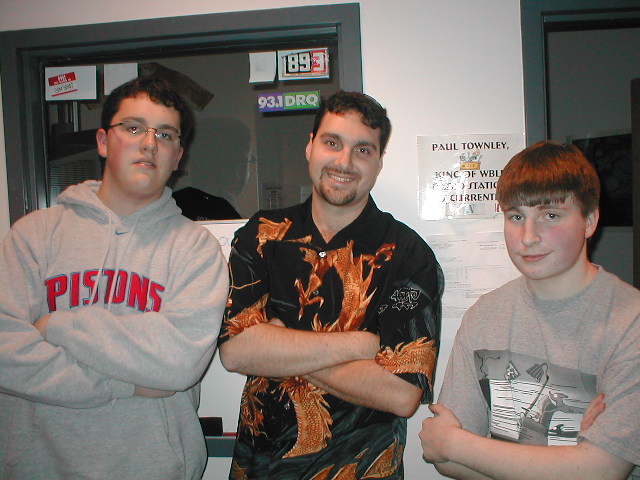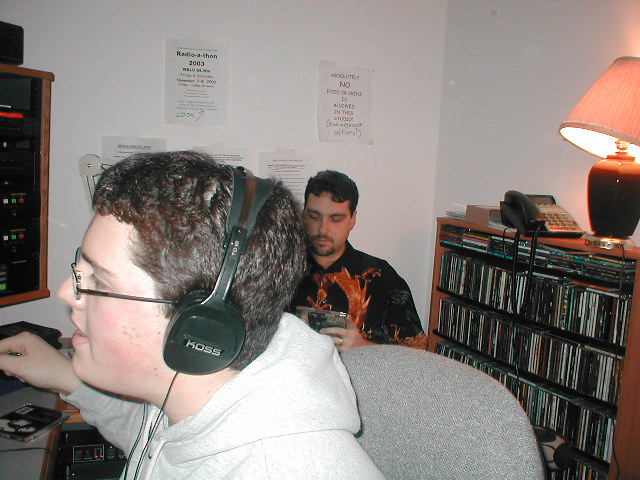 Matt Moss, 93-point-1's Hugh Holesome, BB; Mr. Moss and Mr. Holesome on the air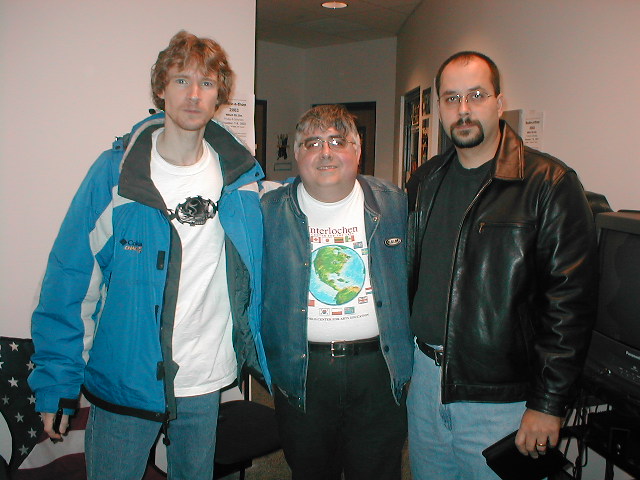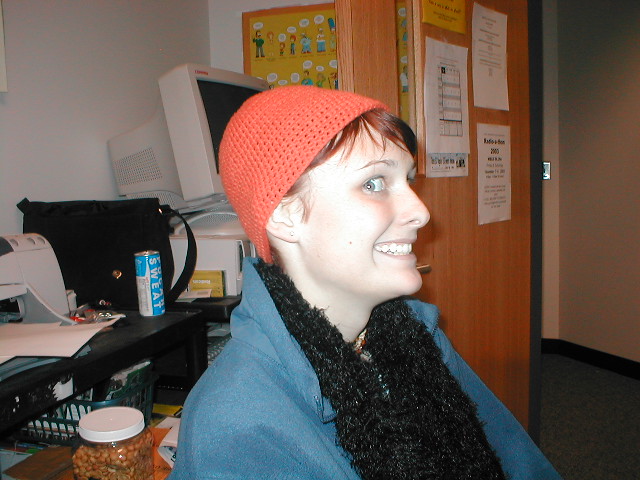 "Chain Reaction" (local group); Samantha Noel is perky at the start of her shift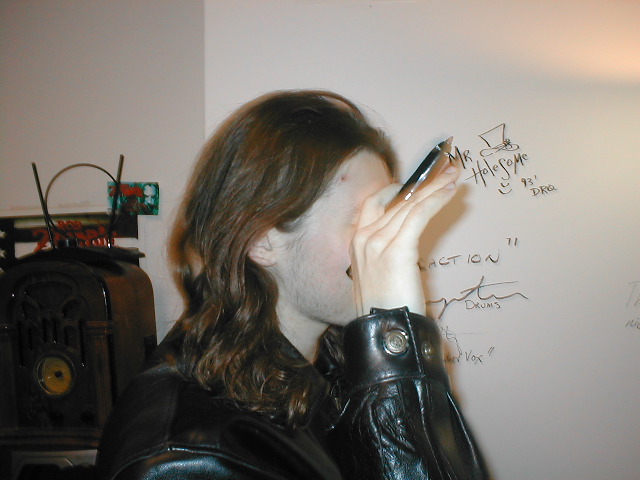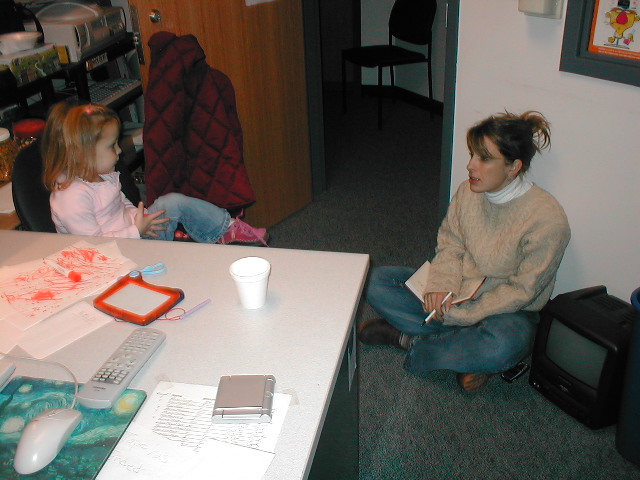 "The Hermit" visits Radio-a-thon; Mrs. Davis & Daughter helped out.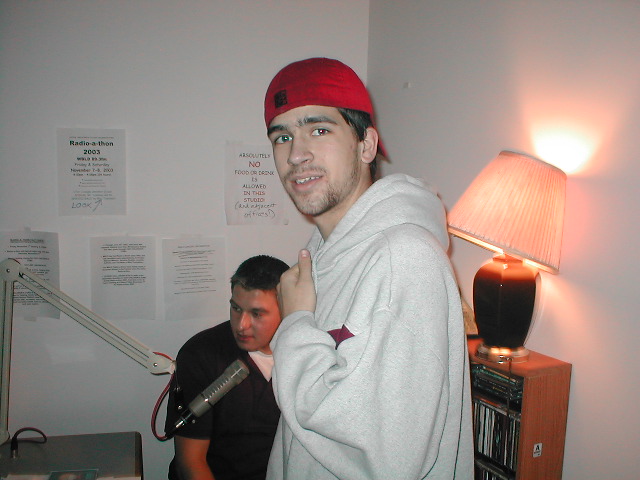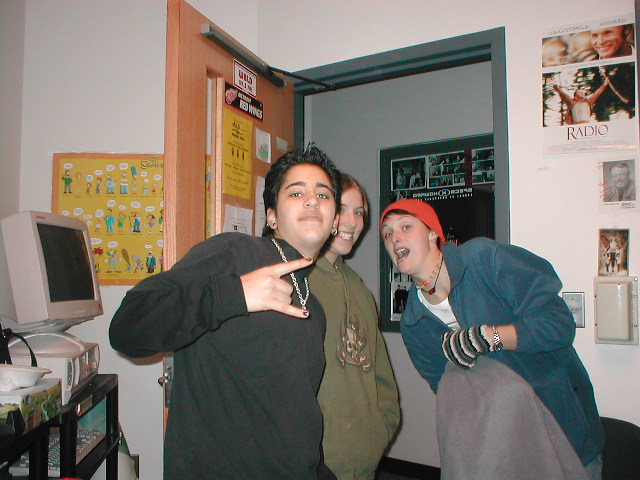 Chris Pursifull ('02) and nighttime DJ Brad Schneider; Carmen Nissan, Brittney Henry, Sam Noel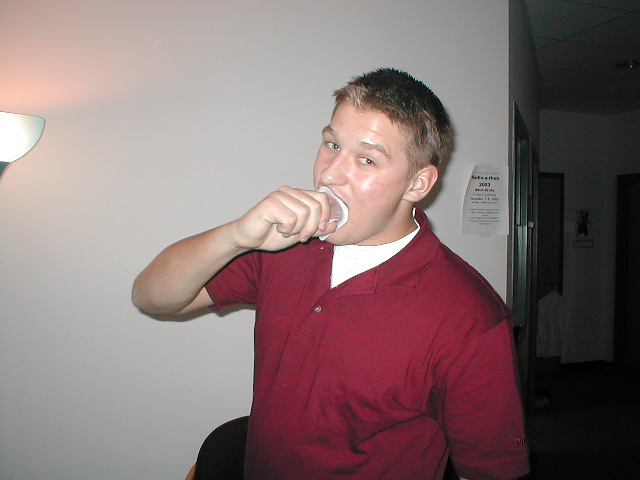 Brad Schneider; Sam Noel takes a pledge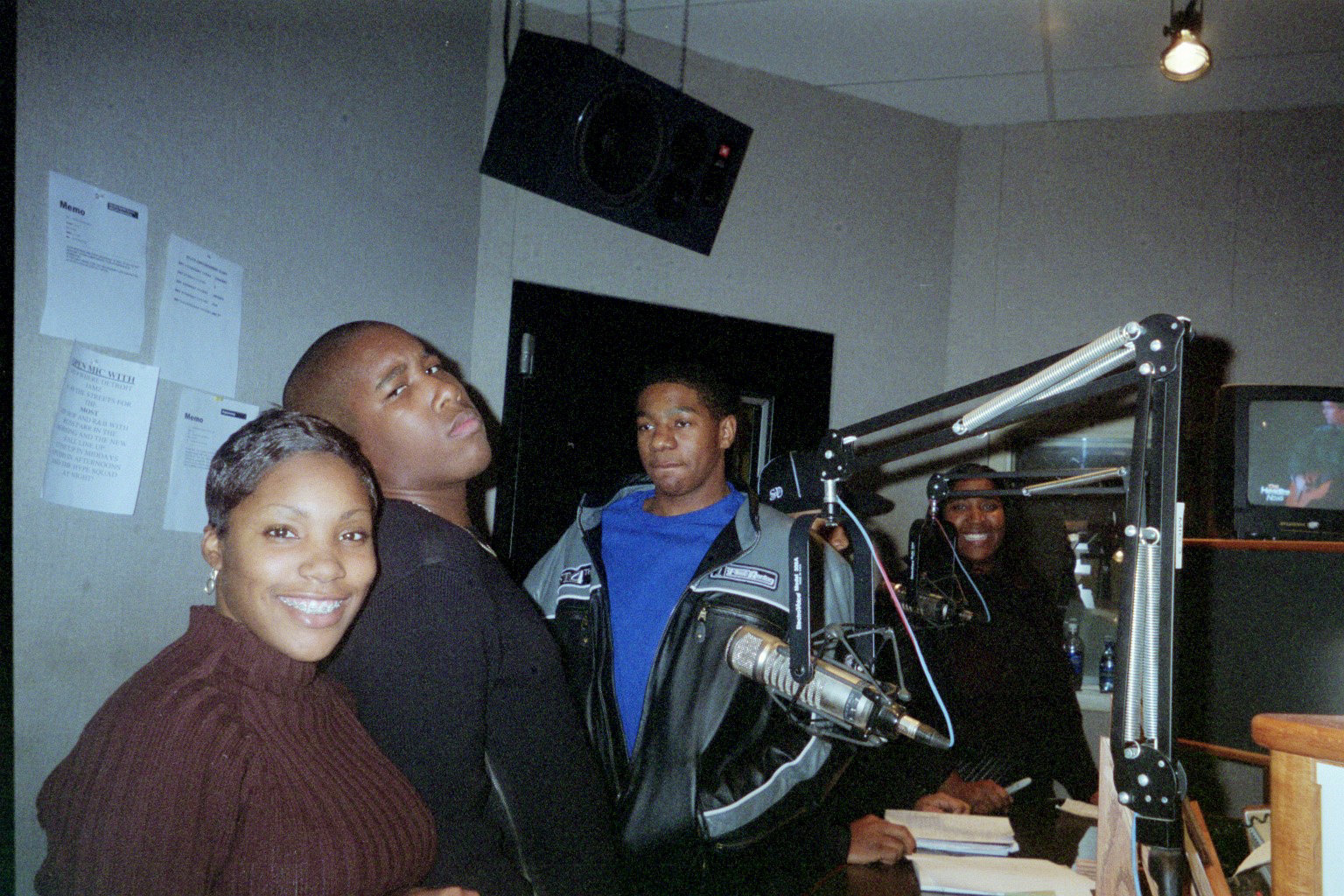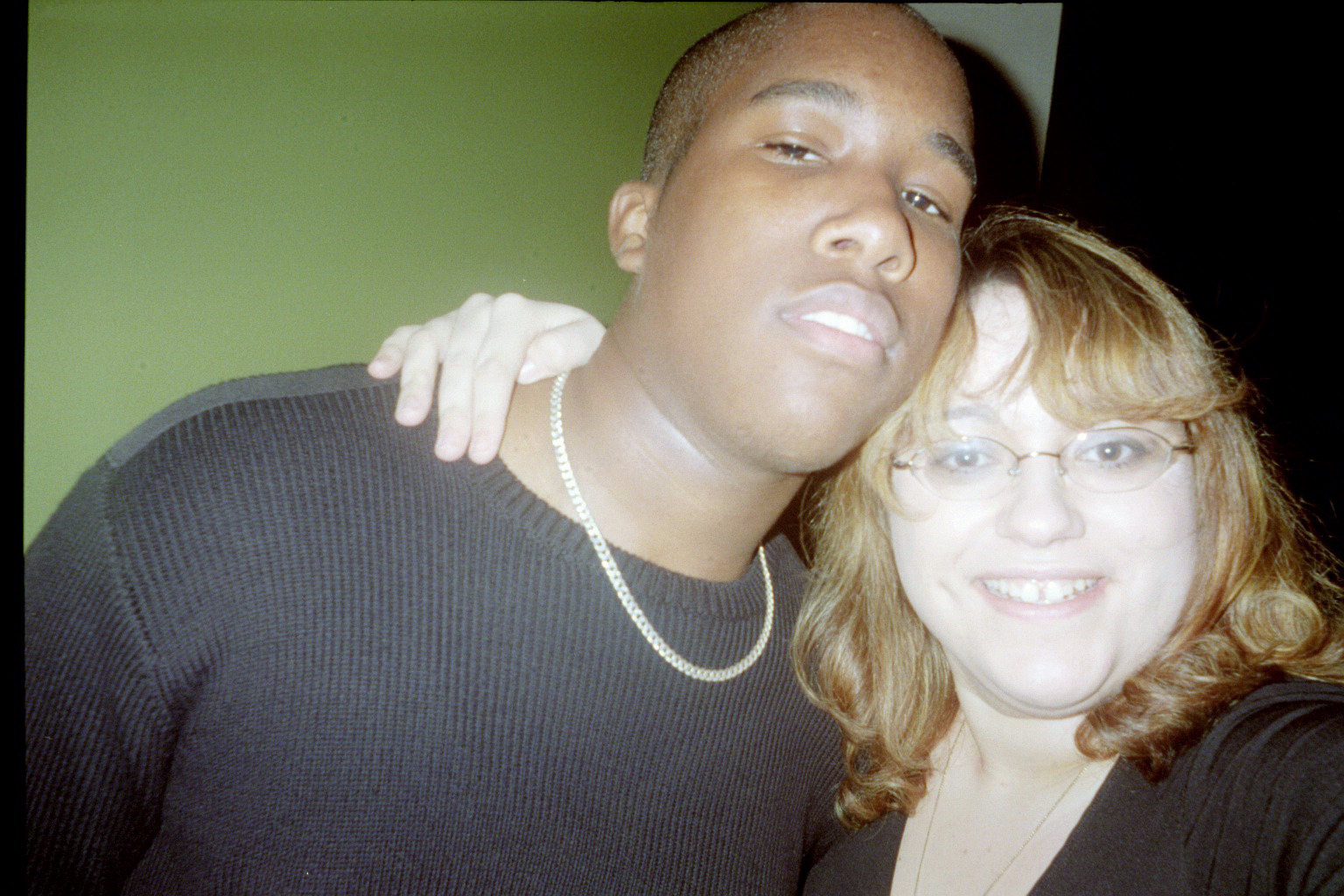 B'Daren (center) hangs out at the studios of 105.9 (WDTJ-FM) promoting Radio-a-thon Friday Night; B'Daren and DJ Val at 105.9.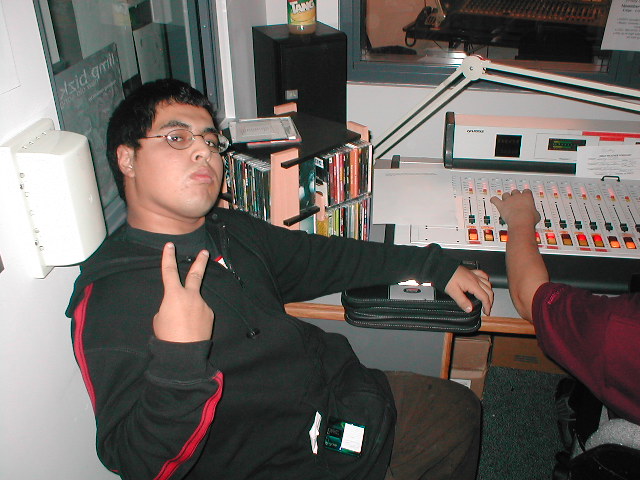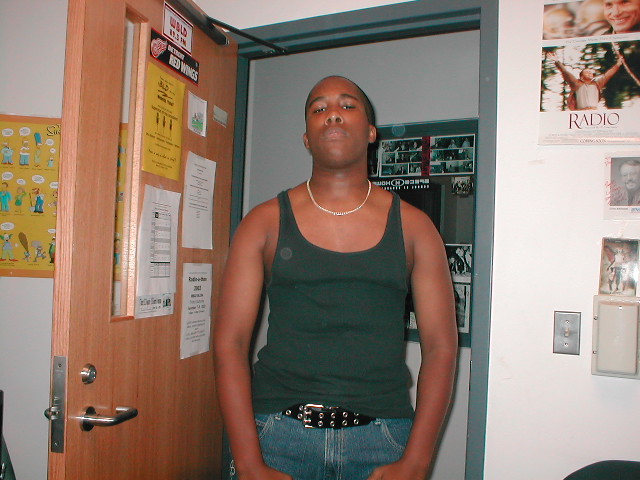 Mike Baum prepares for the midnight shift; B'Daren Payne does the same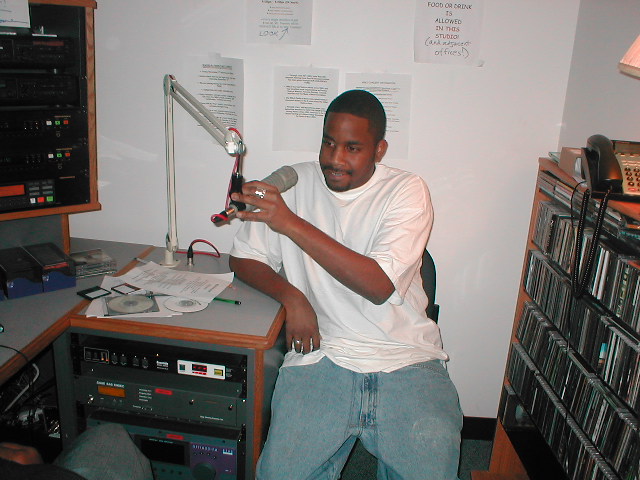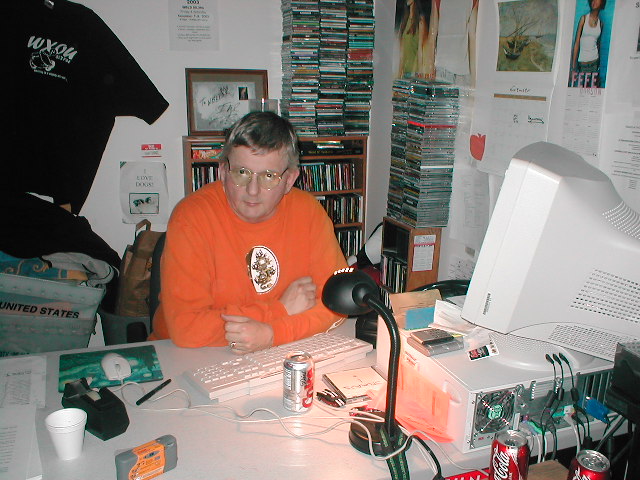 105.9's Lieutenant Dre' shows up for B'Daren's early morning shift; This is Mr. Townley at 2:30am.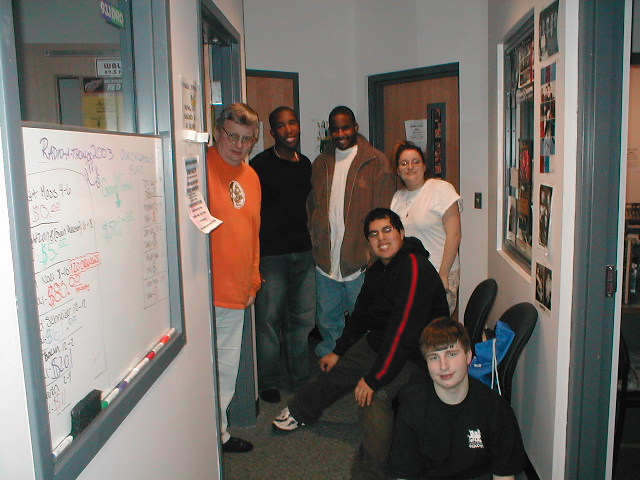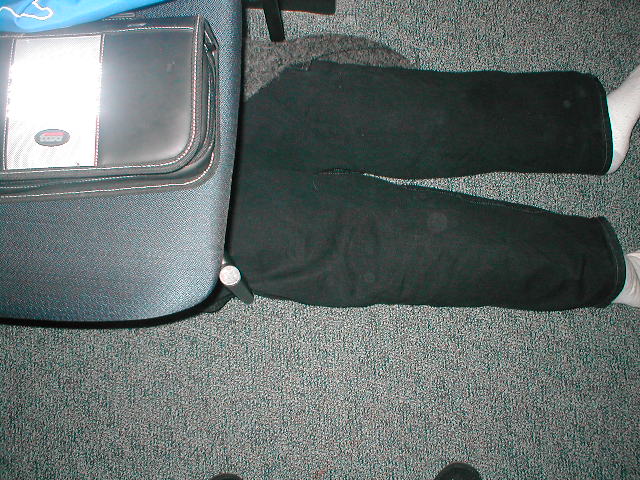 4:15am. Those still standing posed with Lt. Dre' ; BB's lower torso enjoys a rest.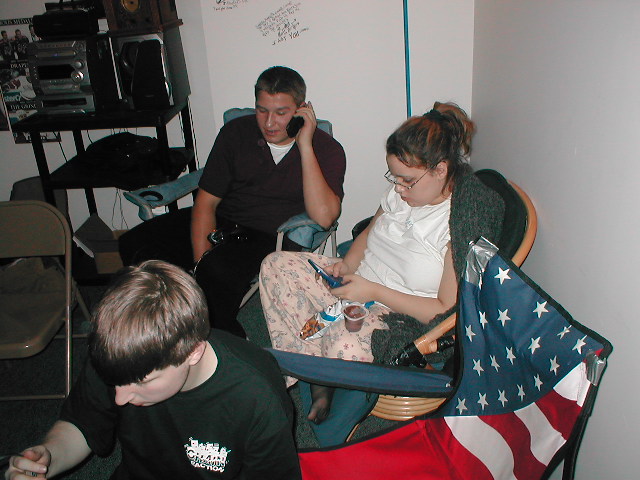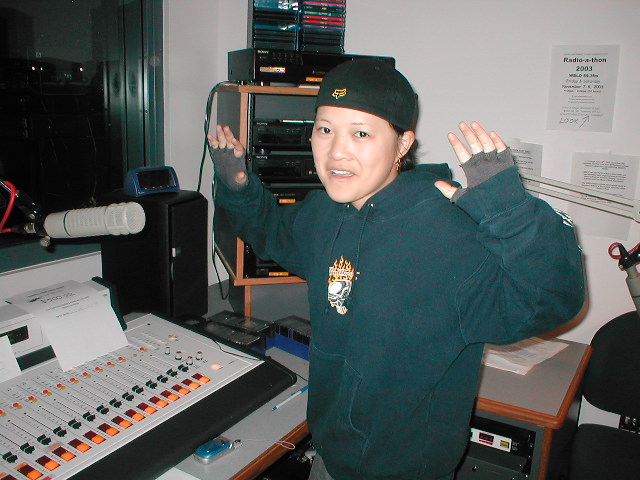 The overnight crowd hunkers down for the night; Jennifer Lee is in bright and early Saturday morning.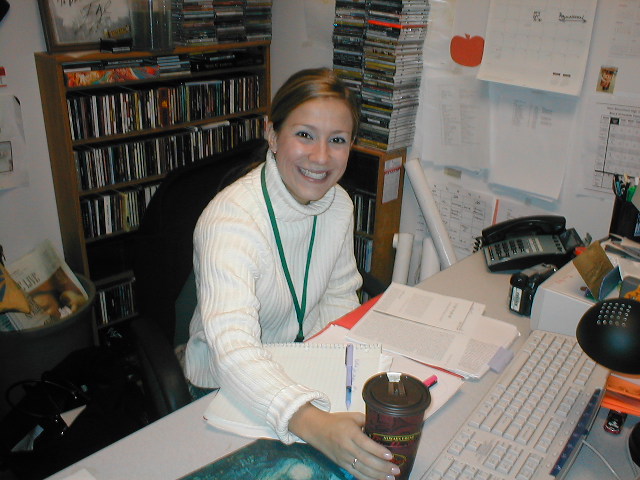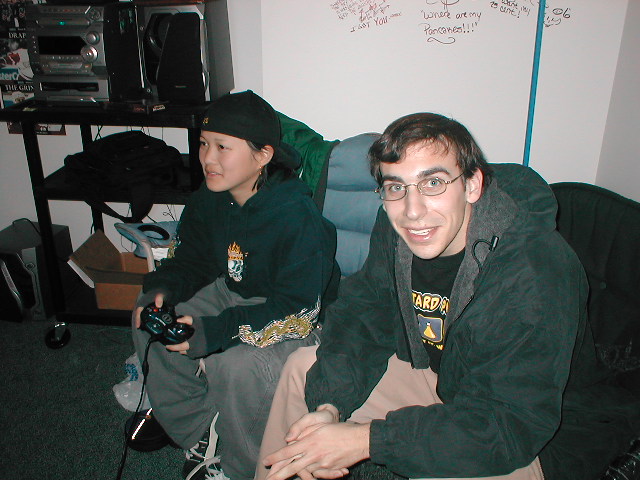 Ms. McQuillan is in early to supervise; Jennifer Lee and WBHS and WBLD Grad Tony Bordoley ('02) hang out Saturday morning.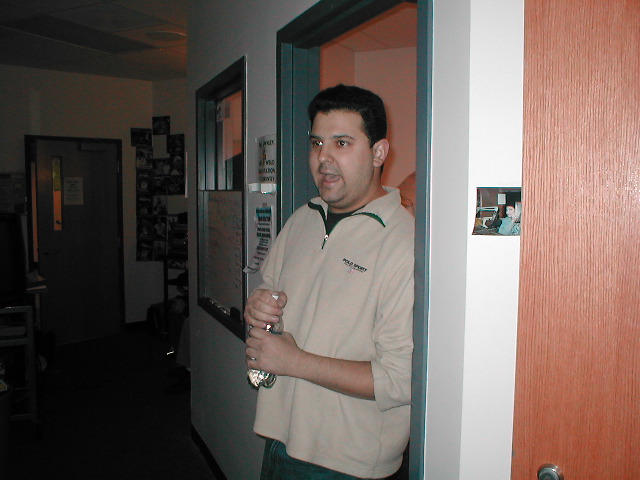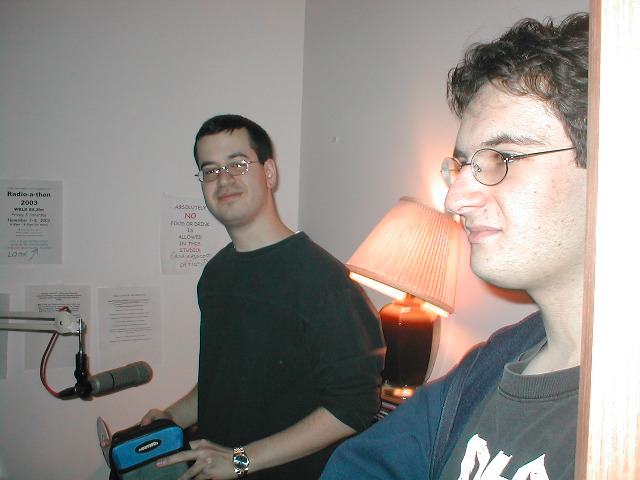 The Reunion, Noon to 2pm Saturday: Jeff "Fievel" Moss--class of 1990!!!; Josh Cantor ('01) and Andrew Kirsch ('02).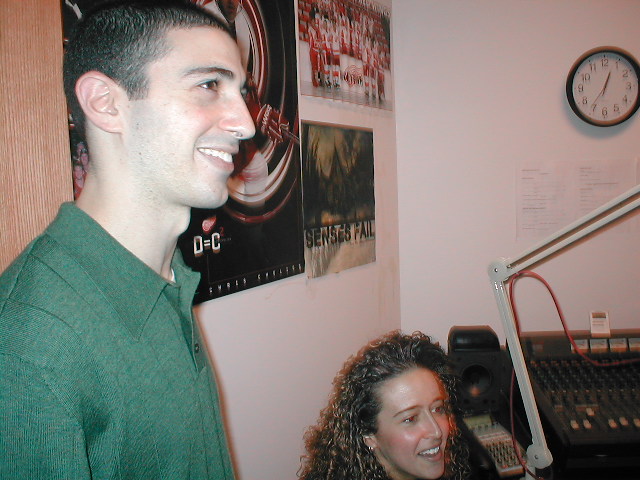 The Originators of Radio-a-thon: Dave Greenhut ('95) and Stacy Trager (Gastwirth) ('97); (L-R) Dr. Mobey, Carolyn Feldman, Brian Rice, Dave Greenhut, Jeff Moss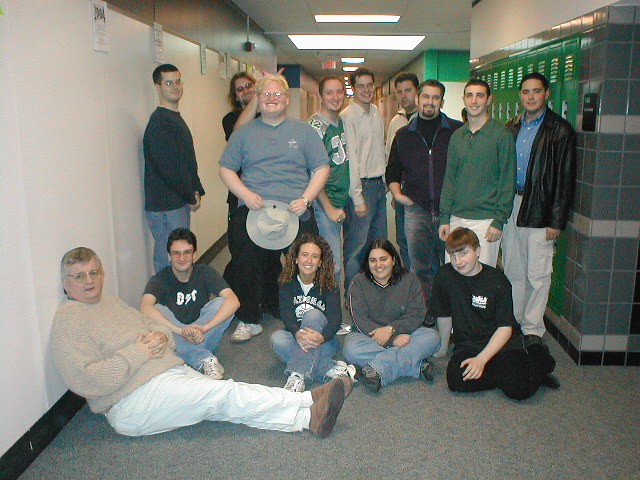 the WBLD alumni:
(L-R) (Front) Townley, Andrew Kirsch, Stacy Trager, Carolyn Feldman, Brent Burgess
(Rear) Josh Cantor, Aaron Koper, Mike Friedmann, Brian Rice, Brett Mobey, Jeff Moss, Adam Organ, David Greenhut, Tyoma Zisser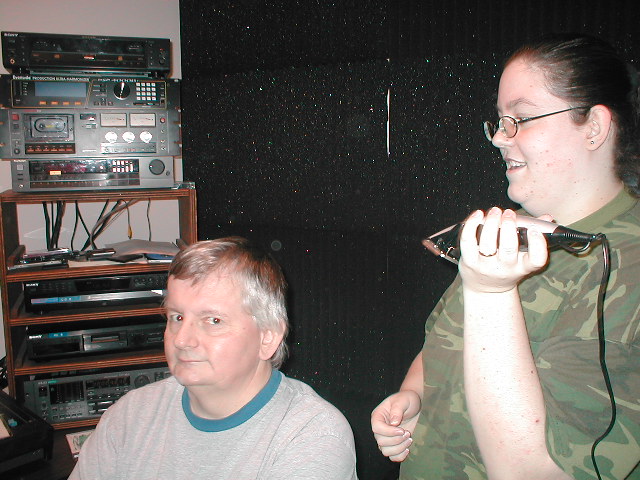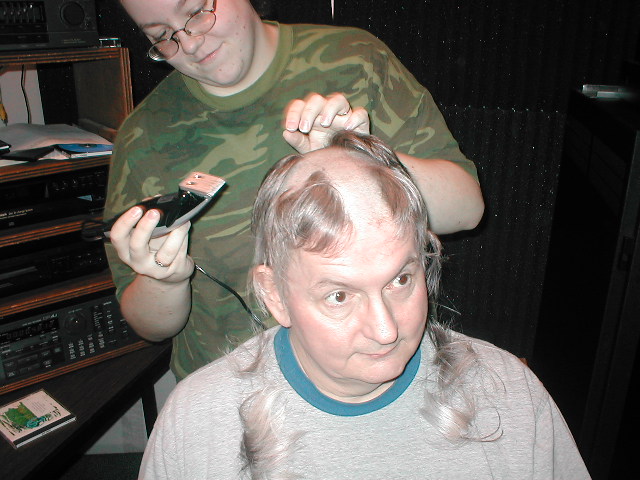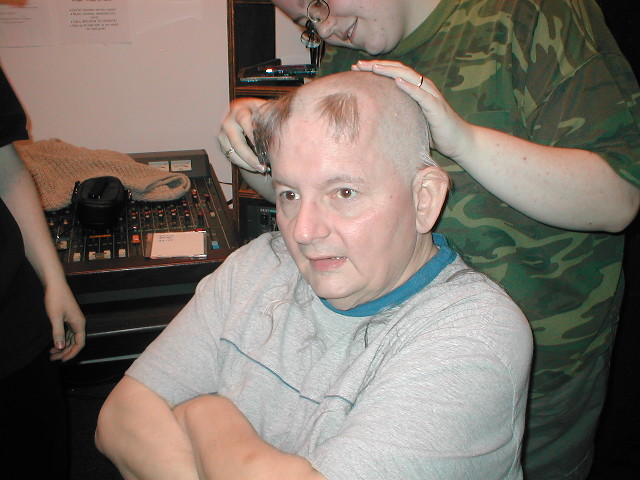 The Haircut (Townley goes bald for the cause, and Mrs. Townley has WAY too much fun)
EXCLUSIVE! THE CHIA-HEAD UPDATES! (a.k.a. the return of Townley's scalp)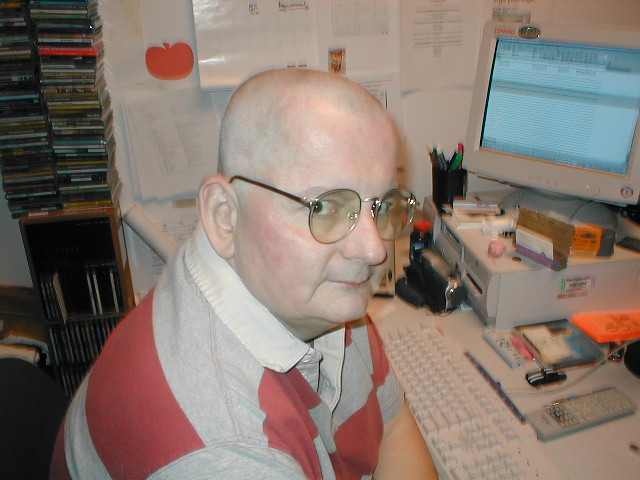 11-7-03: Uncle Fester or Daddy Warbucks? you be the judge.
12-2-03: The "Chia-head" begins it's return.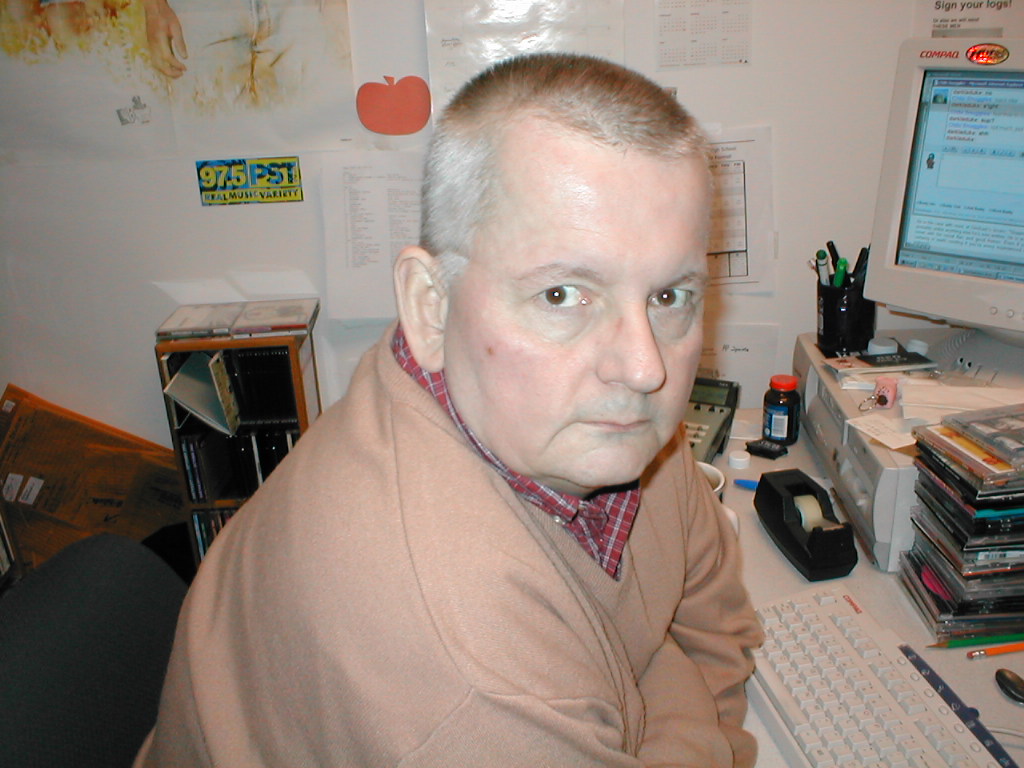 12-15-03: A bit More fuzz. Not quite bald, sorta like a retired U.S. Army sergeant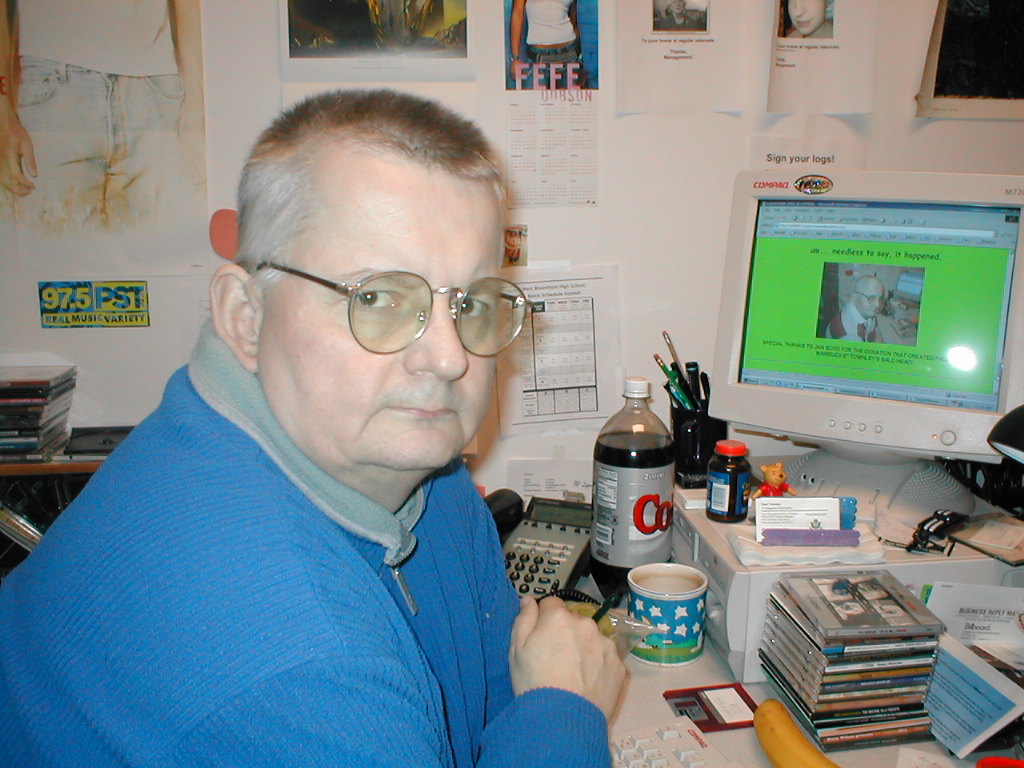 1-7-04: The scalp is almost back to normal.