IN MEMORIAM: RAMSIN SILAWA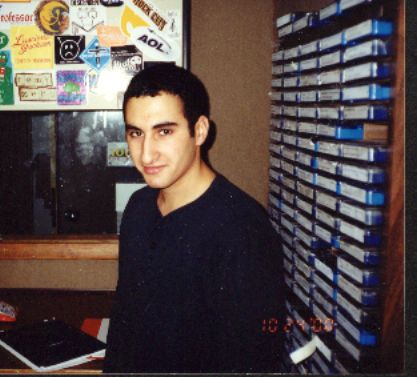 On November 26,2001, the staff of WBLD was once again stunned and saddened by the sudden death of another former staff member, Ramsin Silawa. Ramsin was just 17 years old and had been a DJ the previous year on WBLD. He was killed in a car accident while visiting relatives in Texas for the Thanksgiving, 2001 holiday.
Though quiet and sometimes reserved, Ramsin was popular among the staff members of WBLD and among the gamers who often hung out at the radio station. Those who knew him will always remember what a friendly, intelligent and nice person he was. And Ramsin will be missed.
The staff of WBLD offers deepest condolences to Ramsin's family and friends.
---
"Stop all the clocks, cut off the telephone,
Prevent the dog from barking with a juicy bone,
Silence the pianos and with muffled drum
Bring out the coffin, let the mourners come.

The stars are not wanted now: put out every one;
Pack up the moon and dismantle the sun;
Pour away the ocean and sweep up the wood,
For nothing now can ever come to any good."

--W.H. Auden, "Funeral Blues"